Dana Robyn Chubb
Licensed Real Estate Salesperson, PSA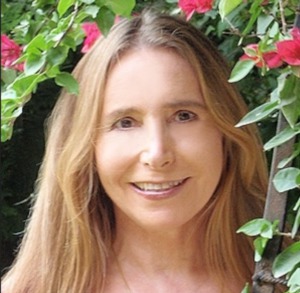 Dana Robyn Chubb,
Licensed Real Estate Salesperson, PSA
Call Dana's Cell Phone: 518-522-6779
"Real Estate is an art that takes a refined eye, great marketing skills and tremendous knowledge about the market and how to make the best presentation of your home. There are many Real Estate Agents, but few will have these qualities or be as adept and committed to your personal happiness and success as am I. Call me on my cell phone today for a free consultation: 518-522-6779.
Are you thinking of selling your home in this extraordinary Seller's market? Did you know that even though some markets are softening, that our market is still one with more demand than supply, and we are still getting competitive offers and great prices for "market ready" homes. Did you know that we have a database of over 17,000 buyers who are just waiting to be matched up with the right home? And that Licensed Real Estate Professionals typically bring 17%-25% higher prices for their sellers?
Would you like to know the true price you will likely get if you sell now, and what you would need to do to prepare your home for showings? Would you like the opportunity for a free market valuation of your home? Please call me and see how I can be the very key to supporting your success! I am a full service agent and will support you fully through every step of this process.

At the same time, due to increasing inventory, we now have a much bigger selection for buyers to choose from as well. Would you as a buyer like to know how to prepare your financials to win the offer in a competitive market? Or have an expert negotiator representing you who is someone who knows how to write the offer so you can win the house you love?
Call me today directly on my cellphone as it is the only sure way to reach me. If I am in a meeting when you call, then kindly let me know the very best time to call you back.
Additionally, I am particularly familliar with Waterfront properties and have a created an independent and personal website with gorgeous photos and a special selection of waterfront properties for sale. You can click the link here and view this selection or contact me through the links on that page, as they come directly to me. (This is my only personal website at this time)  www.realestatesaratogalake.com
Alternatively, please call me directly on my cell phone as I work remotely and would love to be at your service! You can also text me and let me know you would like to speak about buying or selling property. I look forward to hearing from you!"

Dana's Cell phone direct: 518-522-6779
Testimonials
Dana Chubb helped us in innumerable ways with the sale of our property for which we are very grateful. Her knowledge of the market and client care are exceptional and her presentation and photo's are outstanding! She covers the smallest of details and is a great agent. Dana managed our 1 Million dollar property for over six years. We were 6 month residents and she took full responsibility for the overall maintenance and running of day to day things to keep it trouble free. She would vet and hire any contractors for repairs and made sure they were reliable, checking their work on completion. She would make recommendations on keeping the property in excellent condition. She did an exceptional job for us with anything we requested of her and is very capable of taking on any challenges that come up. She will be a great asset to anyone that hires her.


AGC
Dana supported me through the sale of my house and I highly recommend her! She was incredibly resourceful and had so much knowledge about the market. She really cared for my success. She advised me how to paint the kitchen to maximize the appeal and even went with me to Home Depot to help pick out new hardware to update the look of the kitchen and freshen things up. She partially staged areas by bringing in a few artifacts and pieces of furniture to make my empty house look warm and inviting. She gave me good advice and helped me negotiate all the way through the process to be sure that I got my best price and that it wouldn't be whittled down by the inspections. I had constant interest in my home and frequent showings. I'm so very happy that I found her and highly recommend her for your sale! She did a first class job all the way through my sale. A great agent!
Karen J.